Ruthies Notions in Baker FL is planning some of the very best hands-on classes and lecture demos with the absolute best teachers in the industry today! We only list classes a few months in advance. Sign up early as classes fill up fast!!
You are going to love all the new classes coming in 2018!!!
---
Full List of Upcoming Classes
To sign up for any of the following classes just simply click on the "Register" link under each one.
---

Join Nate Leccese at Ruthies Notions on April 14th, 2018.
Class is from 10 am to 4 pm. Doors open at 9 am.
You will LOVE Nate's class! SIGN UP TODAY!!!
Nate is back with a new and exciting class covering  a wide range of software, cutters, and embroidery machines. Some of the aspects of the class will include:
How to digitize like a pro in 15 minutes or less with Floriani and PEP Auto digitizer tips an tricks
Scan-N-Cut with appliqué, a match made in heaven.
Multi-needle operations with a focus on two new products

Gen-2 cap frame from Hoop Tech
Slimline 1 Rail Mounted Clamping System from Hoop Tech
During the lecture demo, Nate will be walking you through a single project that includes each machine start to finish. He will show you how to digitize a simple design, bring it into the Scan-N-Cut to create the appliqué pieces, then embroider it on a cap using the new Gen-2 Cap frame from Hoop Tech.
You don't want to miss this class as it combines all of the elements of the machines that are sold at Ruthie's Notions and how to tie them together to make amazing projects that you can't get anywhere. Nate will also share some of his own trade secrets that he personally uses in his online business. As always there will be a free catered lunch during class.
Don't miss out! Sign Up Today!!
–>> REGISTER HERE FOR APRIL 14th CLASS <<–
---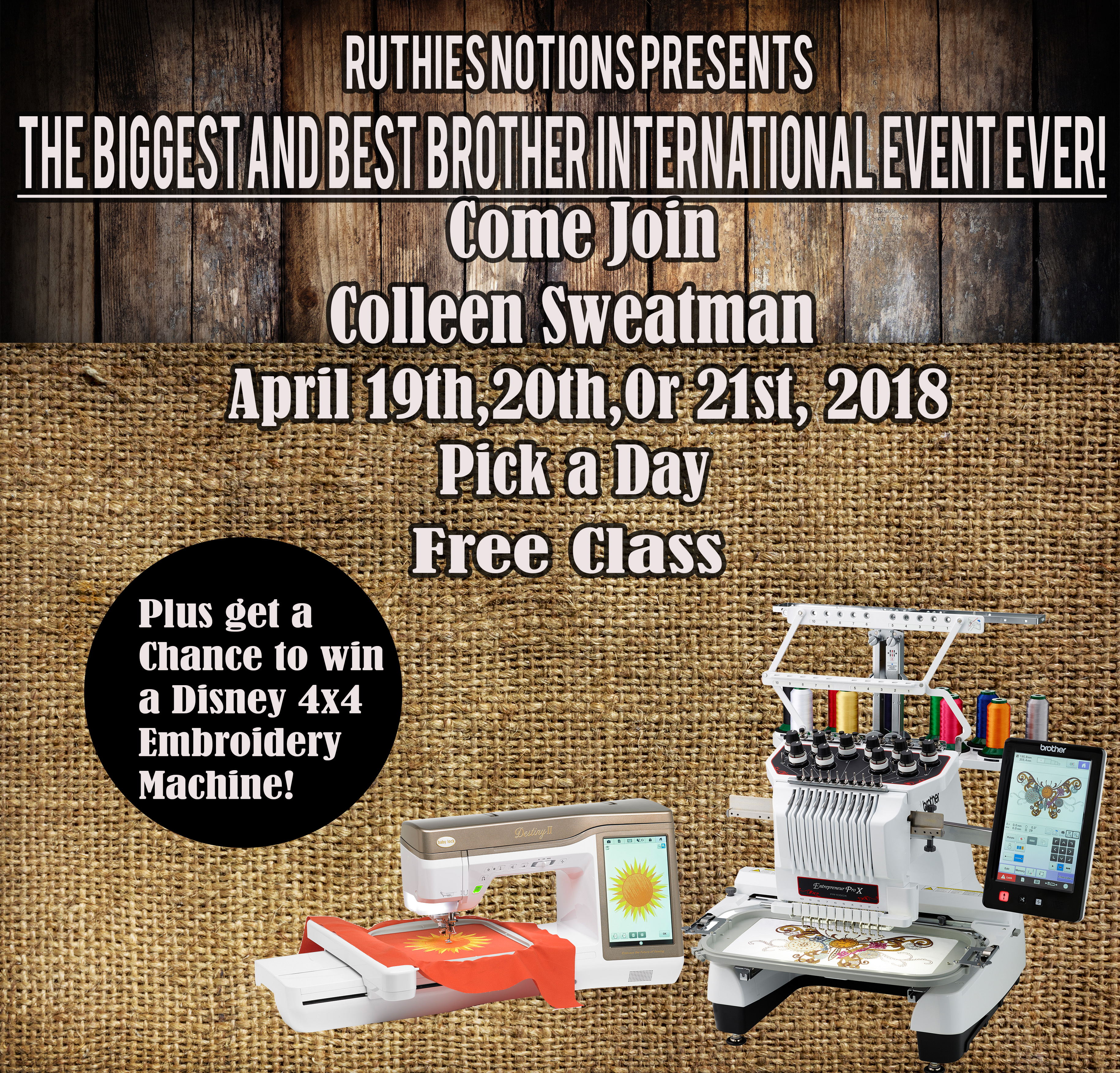 Biggest and Best Brother International Event Ever!!
When: April 19th, 20th or 21st, 2018.
10 am – 4 pm. Doors open at 9 am
Join Colleen Sweetman as she teaches you all about your wonderful Brother Machines and teaches you how to make lots of money with your 10-Needle Entrepreneur, Persona, 6-Needle, or single needle machines!
You may have never thought about even making money with your machines before. After this class with Colleen you may change your mind!
Even if you don't want to make money (who doesn't) you will love all the exciting ways to use your multi-needle and single needle machines to the hilt!
Plus – learn how to do awesome monograms and lettering. She will also teach you BES4 software and the upgrade that splits designs and does nap down on towels and pile fabrics.
Each day is FREE and totally different and exciting! Don't Miss A Day!
Learn how to use your embroidery machine to the fullest
Learn how to use BES4 Software and BES4 Upgrade (wait until you see all you can do with it!
Learn all about Scan-N-Cut
Learn My Design Center
plus MORE!!
*** If you attend ALL 3 DAYS you will have a chance to win a 4×4 Disney Embroidery/Sewing/Quilting Machine worth $1299!***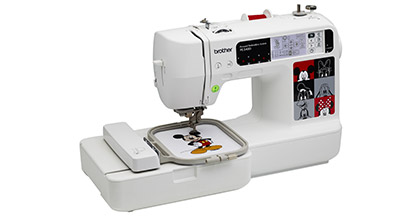 This is one of the very best classes at Ruthies that we have ever offered. You will love it! Coleen is excellent with My Design Center and how to get the most beautiful designs and how to really use it like you never thought possible.
This class is FREE and a FREE catered lunch will be provided each day.
Don't forget to sign up for all 3 days for a chance to win!!!
Sign Up Today!
–>> REGISTER HERE FOR APRIL19th CLASS <<–
–>> REGISTER HERE FOR APRIL 20th CLASS <<–
–>> REGISTER HERE FOR APRIL 21st CLASS <<–
---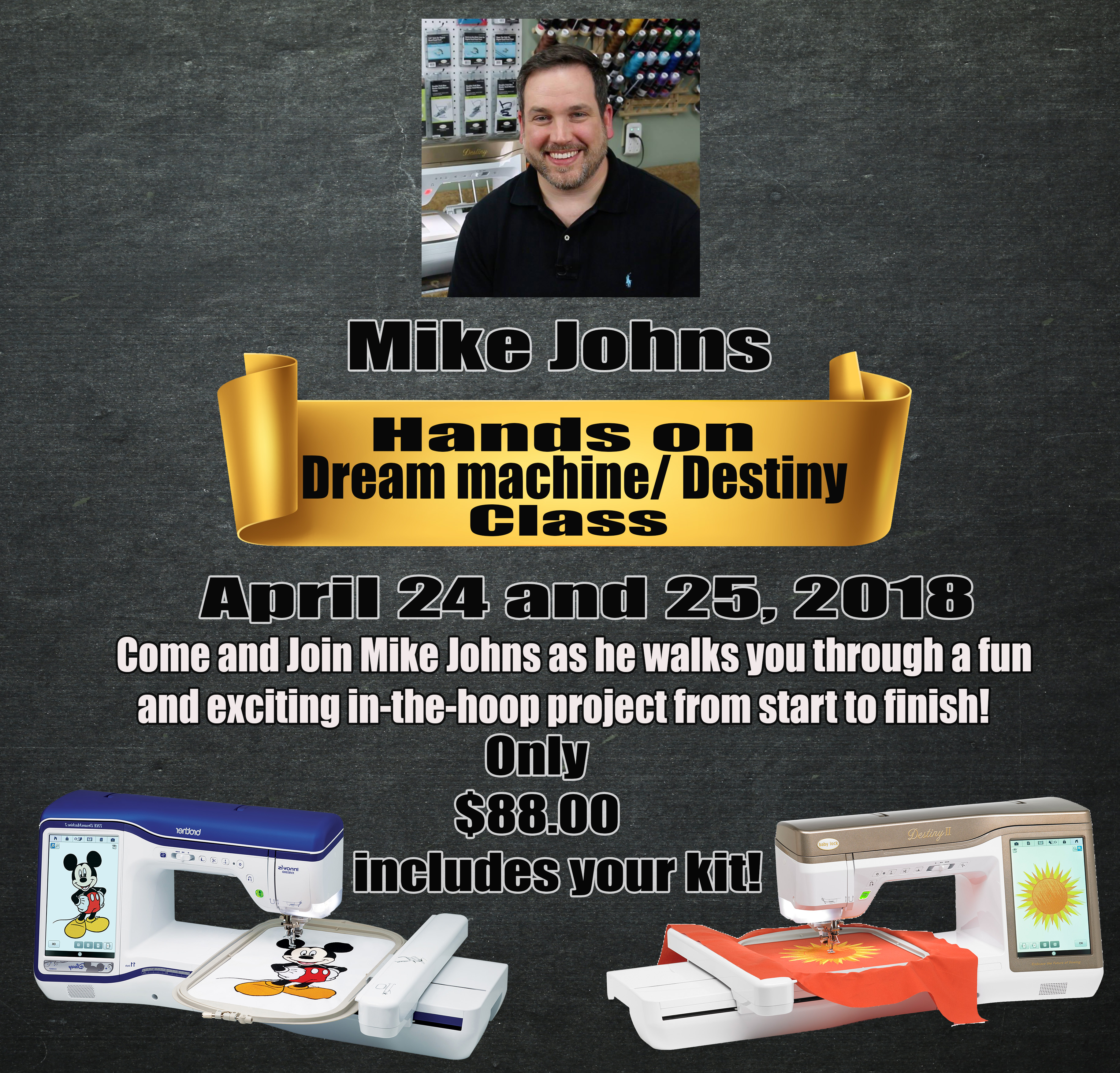 Ruthies Notions Hands on Destiny/ Dream Machine Class Featuring Mike Johns April 24th and 25th, 2018
Come and join Mike Johns as he walks you through a fun and exciting in-the-hoop project from start to finish on the Baby Lock Destiny/Brother Dream Machine.
During this hands-on two-day class you will learn all about many of the amazing built-in features of this incredible machines, and you get to walk away with a completed project!! You will alsol learn how to work with the built-in camera, IQ Designer/My Design Center, placement tools and much. Much more!
The cost of the class is $88.00, which includes your kit and a delicious catered meal each day.
To ensure you are able to take full advantage of the class, make sure your machine is in good working condition and all software has been updated to the most current version.  In addition to you machine, please bring your embroidery arm, the 8"x12" embroidery hoop (if you have the Single-Needle Durkee Frame in 8"x12", you can use that as well), you embroidery foot (W+ foot), some basic colors of embroidery thread (white, black, red, navy), pre-wound bobbins (white), and a basic sewing kit (scissors, tweezers, seam ripper, etc.).  All fabric, stabilizers and extra notions will be included in your kit.  Space is extremely limited, so make sure you sign up today!
---

Anita Goodesign Event at Ruthies Notions featuring Mike Johns and Jerry Garnada from Brother International
May 11,12,or 13, 2018 PICK A DAY
Don't miss our awesome Mothers Day Celebration 
May 13th is Mothers Day and we are giving away a brand new Brother 4×4 Disney Machine on Sunday!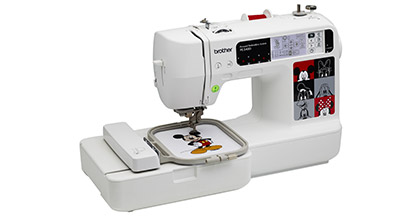 Plus this Anita Goodesign event is FREE! Everyone who attends will have a chance to win the Disney 4×4 sewing/embroidery machine plus receive a gift worth $500.00.
Mike Johns and Jerry Garnada from Brother International will be here too! Wait until you see all the awesome techniques and fun you will have!
We will have a wonderful Mother's Day lunch each day too!
We have added ANOTHER day!!
–>> REGISTER HERE FOR THE MAY 10th CLASS <<–
**MAY 11th CLASS IS FULL – Please sign up for another day – May 10th or 13th!**
**MAY 12th CLASS IS FULL – Please sign up for another day – May 10th or 13th!**
–>> REGISTER HERE FOR THE MAY 13th CLASS <<–
---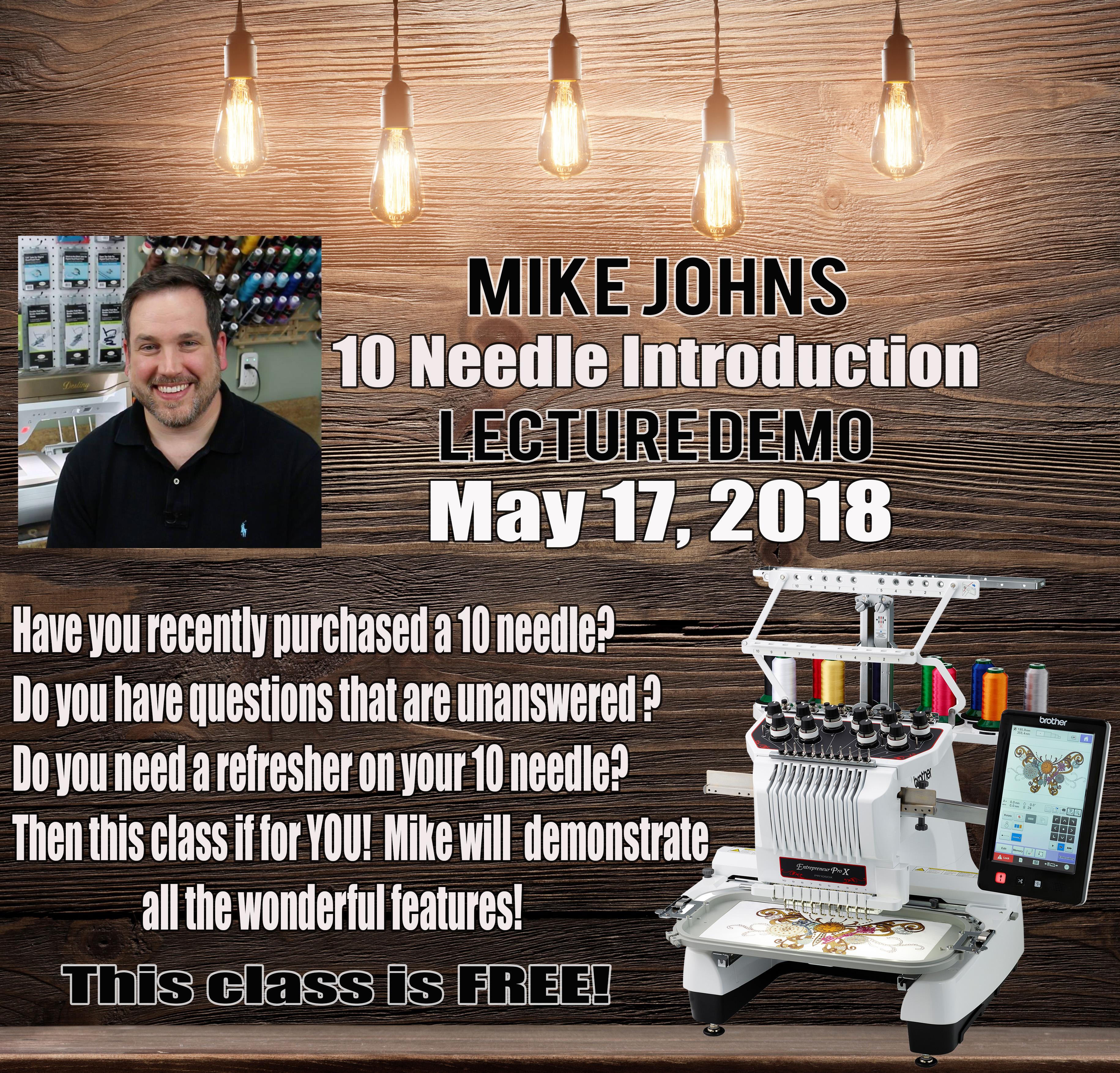 Ruthies Notions Presents 10 Needle Introduction Day Featuring Mike Johns May 17, 2018
Have you recently purchased a multi-needle embroidery machine and have questions about how to take advantage of all the amazing features?  Have you had your multi-needle machine for a while but still feel like you don't know what all you can do with it? Are you just looking for a refresher on all the incredible features that are built-in to your machine?
Do you have questions about your machine and are just looking for simple, easy to follow answers?  If you answered yes to any of these questions, this is the class for you!  Mike Johns will demonstrate just how easy it is to use these wonderful machines.
This is a free class that is appropriate for everyone from the newest of machine owners to the more experienced user.  As always a wonderful catered lunch will be provided.
Ruthies Notions Presents Mike Johns 2 day Serger 101 Back to basics Class May 18-19, 2018
It's time to get back to the basics!  Come and join Mike Johns for this fun and educational two-day hands-on serger class where you will learn your Baby Lock serger inside and out.
The class has been designed to ensure that even the newest of serger owners/users will walk away feeling confident that they know how to use all of the features of his/her machine.  We will go through  basic set-up and maintenance, threading for a wide variety of stitches, construction techniques, and picking and choosing the right threads.
You will learn all of this without the pressure of having to complete a project – it's all about playing!  In addition to your machine, please bring your accessories, a basic sewing kit (scissors, seam ripper, snips, etc.), eight spools of basic serger thread (please bring multiple colors of your choice), and at least two cones of heavier threads such as deco-thread.
The cost of the class is $88.00 for both days and as always a delicious catered lunch will be provided each day.  Space is limited, so sign up today!
---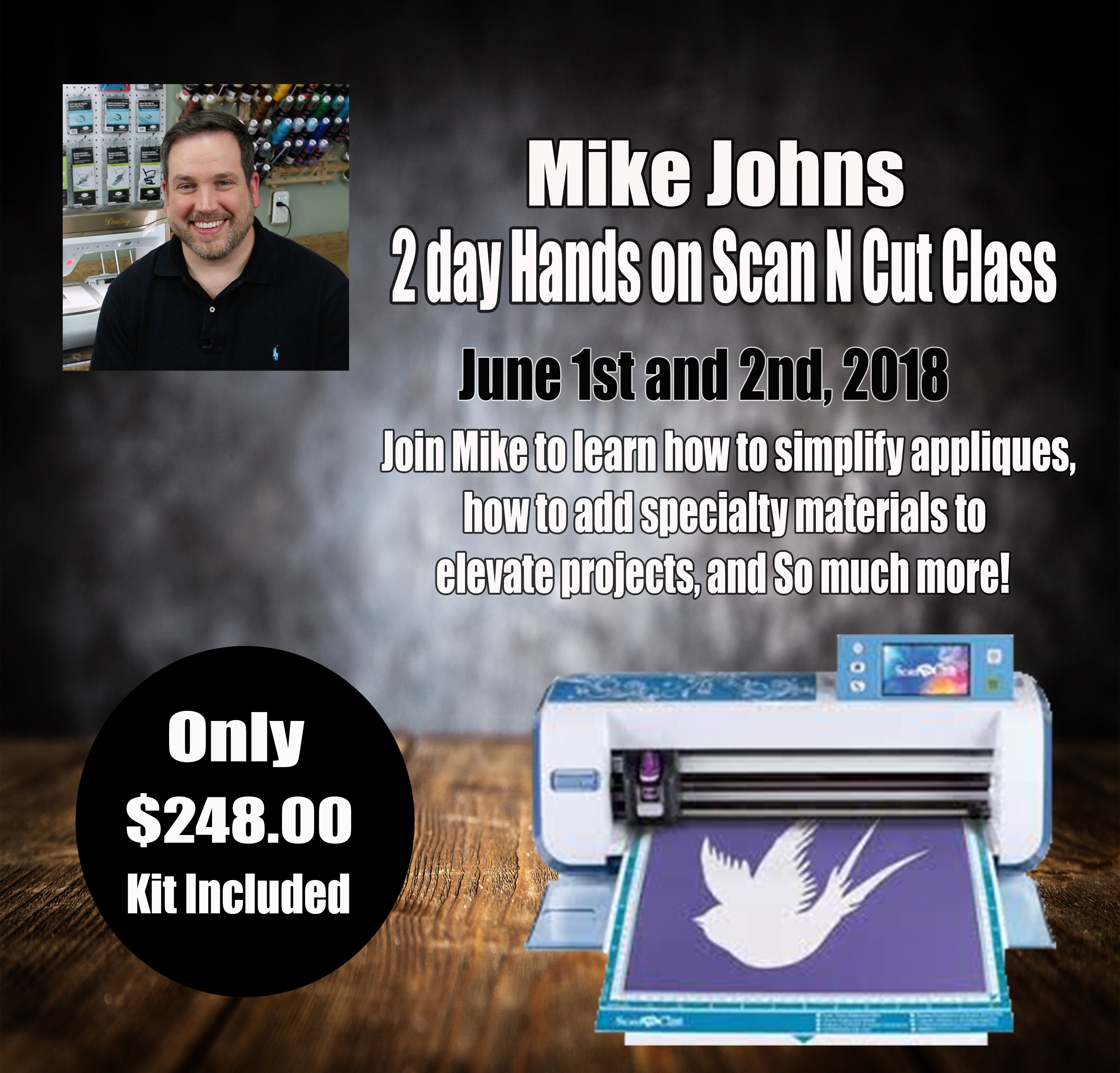 Ruthies Notions Presents 2 Day hands on ScanNCut class Featuring Mike Johns June 1st and 2nd, 2018
Join Mike Johns for this hands-on two-day Brother ScanNCut retreat!  During the class you will create a wide variety of projects while learning just how fun this wonderful machine is to use!
You will learn how to use your Scan-N-Cut to simplify the appliqué process,  how to add specialty materials to elevate your projects to the next level, and much more!  The cost of the class is $248.00, which includes a kit with all of the materials needed to complete each of the class projects.
In addition to your Scan-N-Cut machine, please bring a standard cutting mat, a cutting blade that is in good condition, and the accessories pouch that came with your machine.  Please make sure that the firmware on your machine is up to date, as we will not have time to do this in class.
As always, a fully catered meal will be provided each day.  Space for this class is extremely limited so be sure to reserve your seat today!
---